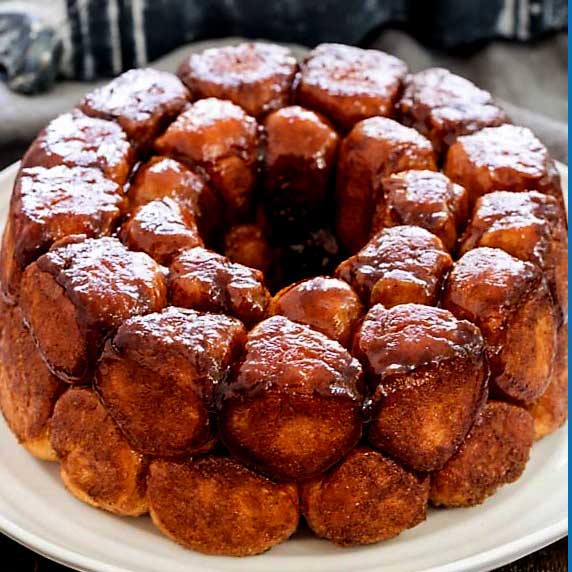 1/2 c butter
1/3 c granulated sugar
1/3 c brown sugar
1/4 c chopped nuts
1 T cinnamon
3 cans buttermilk biscuits
Melt butter. Mix sugars, cinnamon and nuts together in a separate bowl.
Open a can of biscuits, divide each one into quarters, roll them into balls.
Dip each ball into sugar mixture and put into bundt pan.
Drizzle butter over the layer.
Repeat 2 through 4 for next 2 cans of biscuits.
Pour remaining sugar over top, bake for 30-35 minutes.
Let cool for several minutes before inverting onto serving plate, don't wait too long or it'll be hard to remove.